The best choice in advice for football players
The company, founded by Oscar Font in 2010, is dedicated to providing full service and advice to football players. We place our experience and knowledge at the players' disposal, so that they can develop their careers. We are a young and enthusiastic team with vast experience in this sector and our dream is to grow along with the players, at both a professional and personal level. We offer solutions within all frameworks, in order to optimise the football players' careers, so that they can focus all their attention on the sport side. We manage all the stages of players' lives, from the time they start, at the early stages of football, through to the professional stage and finally when their careers come to an end. Our goal is to be the best travelling companion that a football player can have and to be someone whom they can trust.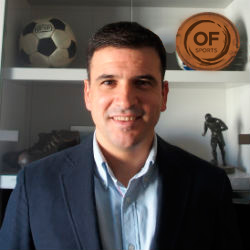 President
Bachelor's degree in Economy from Universidad de Barcelona and former football player.
His first experience was in 2002, in a company called Promoesport BCN, as head of the international department.
In 2007, he worked at IMG, as director of the international department, managing many markets.
In 2010 he founded his own company, specialising in providing advice to footballers, and since then he has dealt with a series of professional player transfers in both the domestic and overseas markets.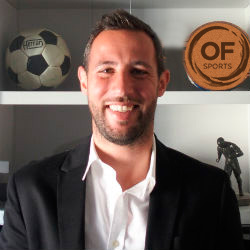 Executive Director
Bachelor's Degree in Law from Universidad de Barcelona and a former football player.
He decided to join IMG in 2007. He was responsible for the youth football area in Catalonia and played a part in the growth of young talents.
In 2012, he joined the company, where he took on the duties of scouting, talent spotting, attracting players and career advice and management.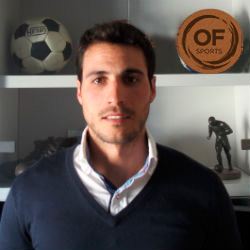 Technical Advisor
Technician specializing in football, UEFA PRO and a former football player. 
In 1999 he began working as a specialist in the area of ​​collective and tactical play guided by Alex Sans Torrelles.
In 2011 he joined the company Soccer Services and technical department individualized training.
In 2015 he joined the company as a technical advisor players.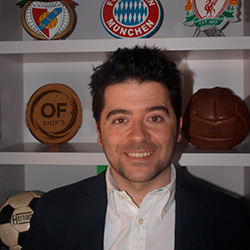 Communications Director
He studied Journalism at the Ramon Llull University.
In 1996 he joined Cadena COPE and, four years later, he was entrusted with monitoring the day-to-day events at RCD Espanyol, a responsibility that he has had for the past seven years. In the summer of 2007, he editor in charge of monitoring sports information about FC Barcelona.
In July of 2010, he signed contract with Cadena SER and he has also worked with Adidas and LFP.
In November 2013, he joined the company as head of the department of media and communication.